Settle the Score | The Kicks | Simon & Schuster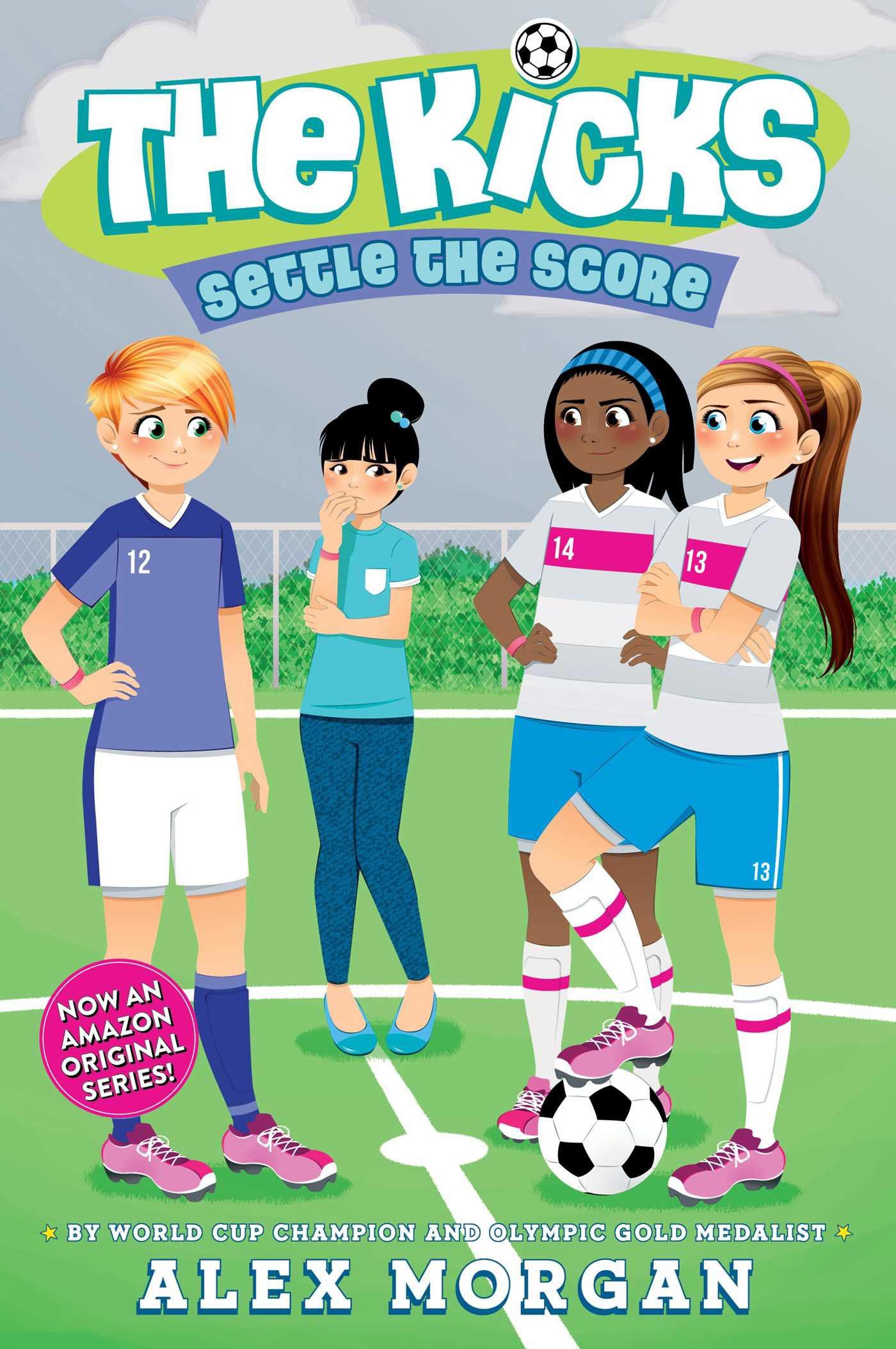 The Kicks: Settle the Score, by Alex Morgan, published by Simon & Schuster, March 7, 2017.
About the book:
From FIFA World Cup Champion, Olympic gold medalist, and bestselling author Alex Morgan comes the sixth book in an empowering and fun-filled middle grade series about believing in yourself and working as a team.
Devin is finally catching her stride with the winter soccer league, and as the championships approach, Devin and Jessi's team has a real shot at coming out on top! Only, Zoe's team does too, and suddenly things get awkward between the Kicks. Devin tries to keep her head, but she's torn—she wants her friend to be happy, but she wants to win, too! And Zoe's too busy strategizing with her new teammates to make time for the Kicks. As the finals get closer, tensions rise until even Frida and Emma don't know who to root for. Maybe this time the Kicks can't stand up under the weight of competition.