Shaken Up | The Kicks | Simon & Schuster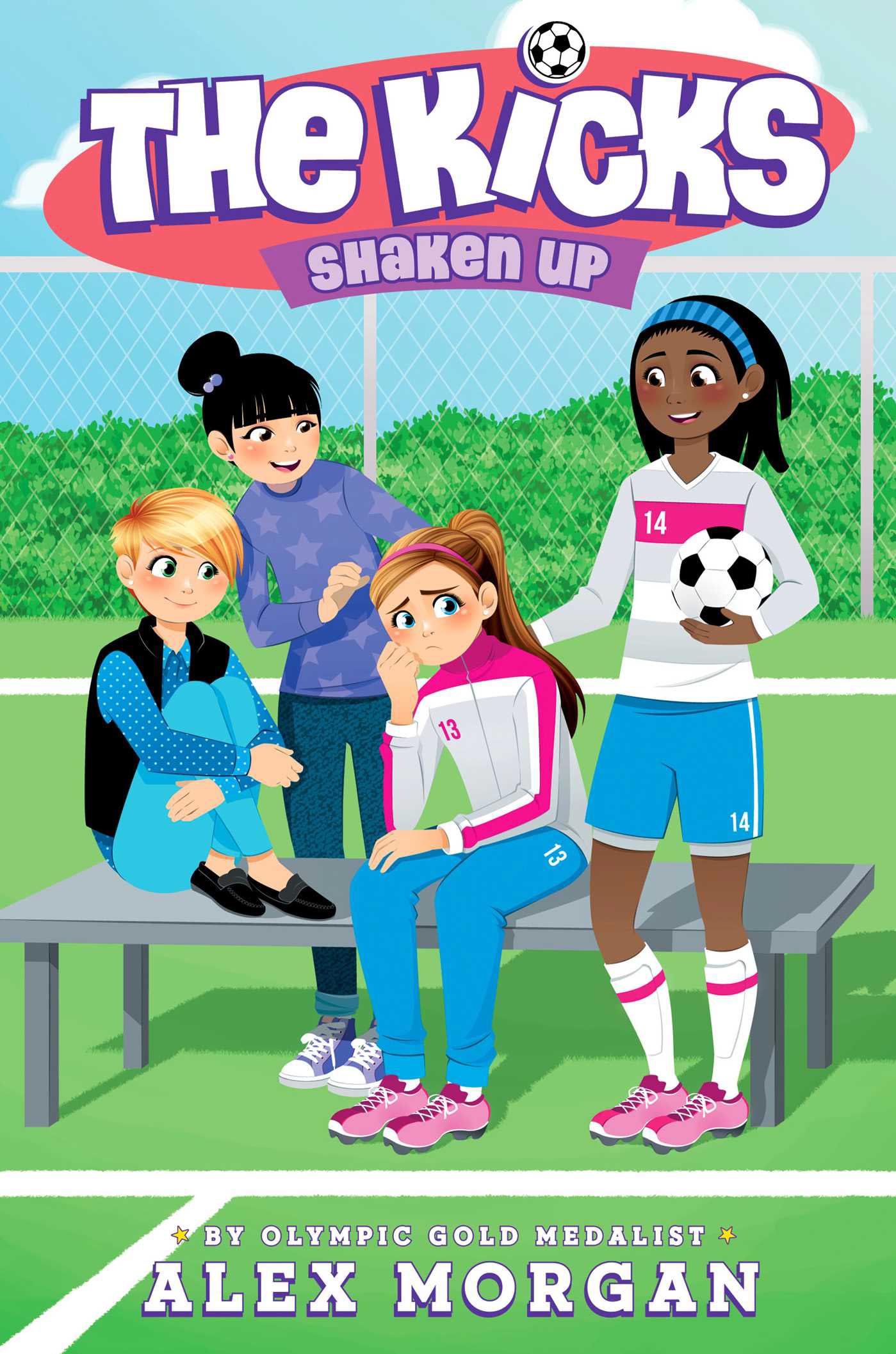 The Kicks: Shaken Up, by Alex Morgan, published by Simon & Schuster, September 6, 2016.
About the book:
From World Cup champion, Olympic gold medalist, and bestselling author Alex Morgan comes the fifth book in an empowering and fun-filled middle grade series about believing in yourself and working as a team.
Devin is finally getting used to California; she's got sunstreaks in her hair and has even picked up some So-Cal lingo. Then Devin experiences an earthquake, and she's more freaked out than she expected she would be.
The earthquake is just the first in a series of chain of events that shake Devin's confidence. She fails a test in a subject she knows well. Her crush seems to have his attention on another girl. And worst of all, her soccer mojo is nowhere to be found.
Now Devin, the girl who usually inspires confidence in her friends and teammates, will have to turn to them for support.