Under Pressure | The Kicks | Simon & Schuster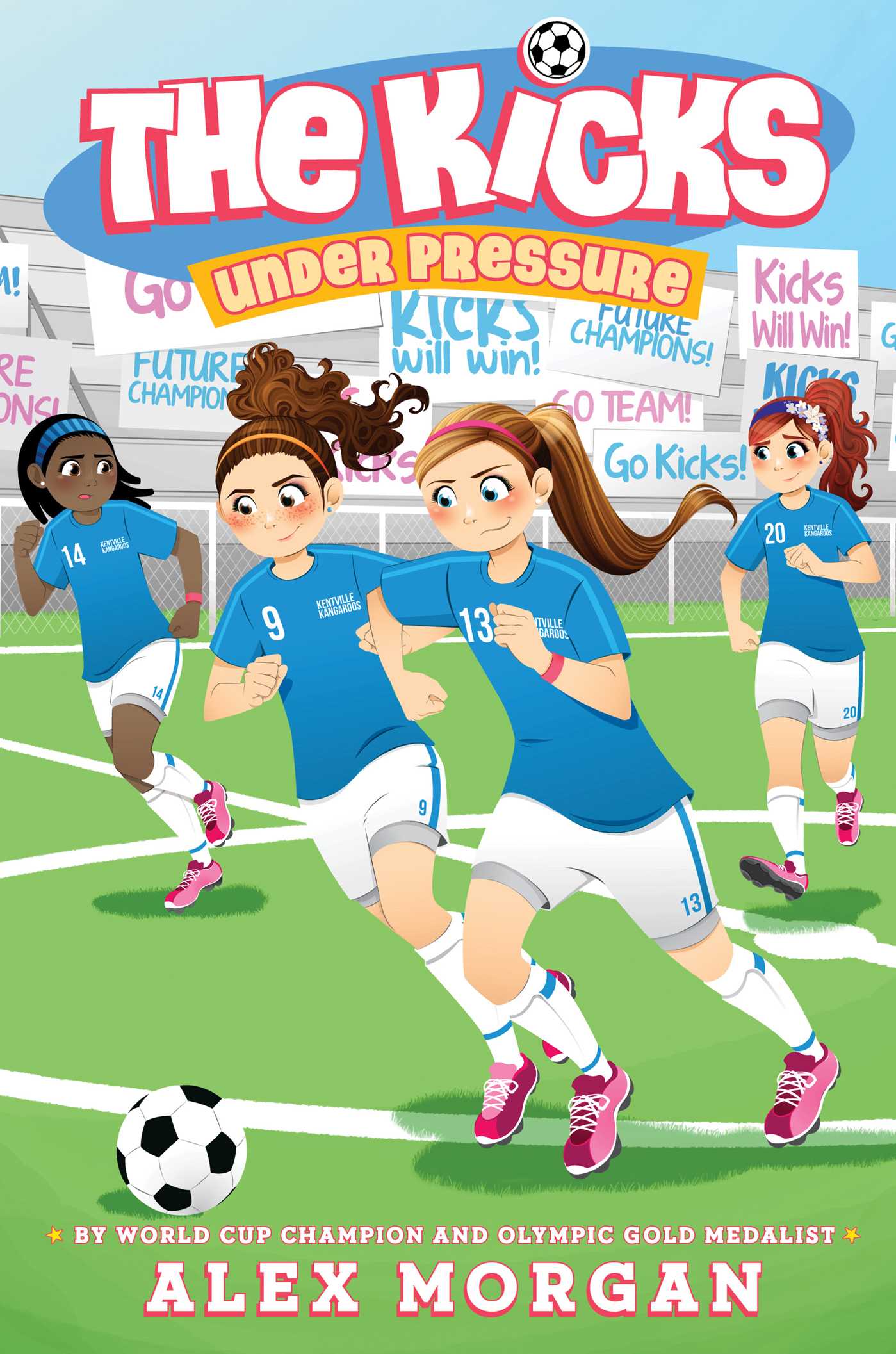 The Kicks:  Under Pressure, by Alex Morgan, published by Simon & Schuster, May 22, 2018.
About the book:
From FIFA World Cup Champion, Olympic gold medalist, and bestselling author Alex Morgan comes the seventh book in an empowering and fun-filled middle grade series that inspired the Amazon original series, The Kicks!
It's spring, and school soccer season is back—and so are the Kicks! Devin is excited to be reunited with her teammates, and after they performed so well in the fall, she has high hopes for a championship win this time around.
But it was easier for the Kicks when nobody expected them to win. Now there are high expectations, and some of Devin's teammates are worried about living up to them. As the start of the season approaches, the girls begin to feel the pressure.
Will the Kicks get their heads in the game in time to start the season right?