Horsenapped! | Storm Cliff Stables | ABDO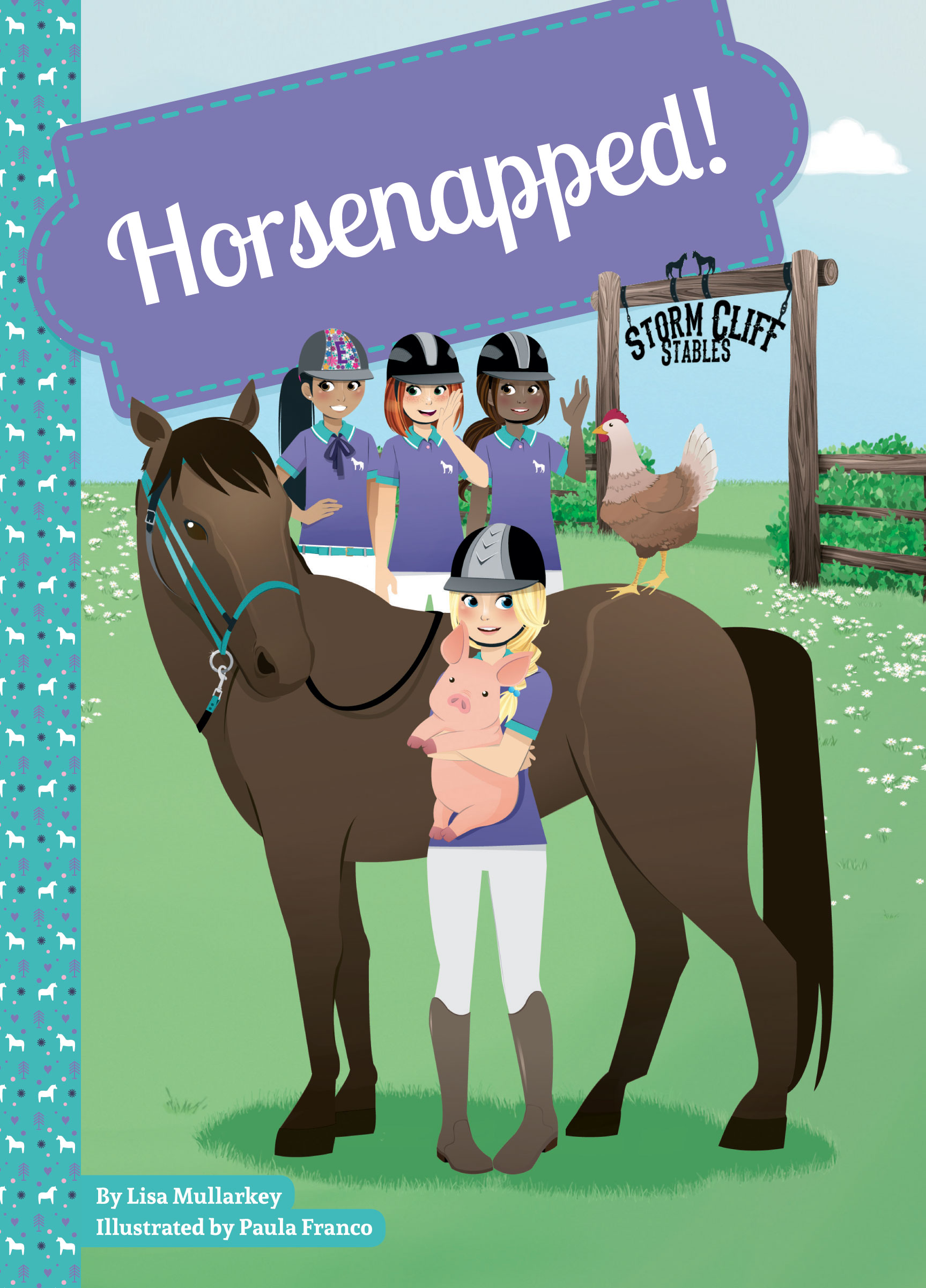 Horsenapped!, Storm Cliff Stables, by Lisa Mullarkey, published by Calico (an imprint of Magic Wagon, a division of ABDO), 2014.
About the book:
Avery, Bree, Esha, and Jaelyn – the Core Four are ready for the perfect summer at Storm Cliff Stables! After a bad fall, Bree decides she's never going to ride again. But that doesn't stop this barn rat from returning to camp and learning everything she can to work toward her dream of becoming a vet. Bree cares for the horses as well as all the other quirky, adorable animals at camp. Then one by one, the animals go missing. No one believes Bree until Avery's horse, Sapphire, is the next to disappear. Can Bree and her friends find Sapphire before it's too late?