Campfire Capers | Storm Cliff Stables | Paula Franco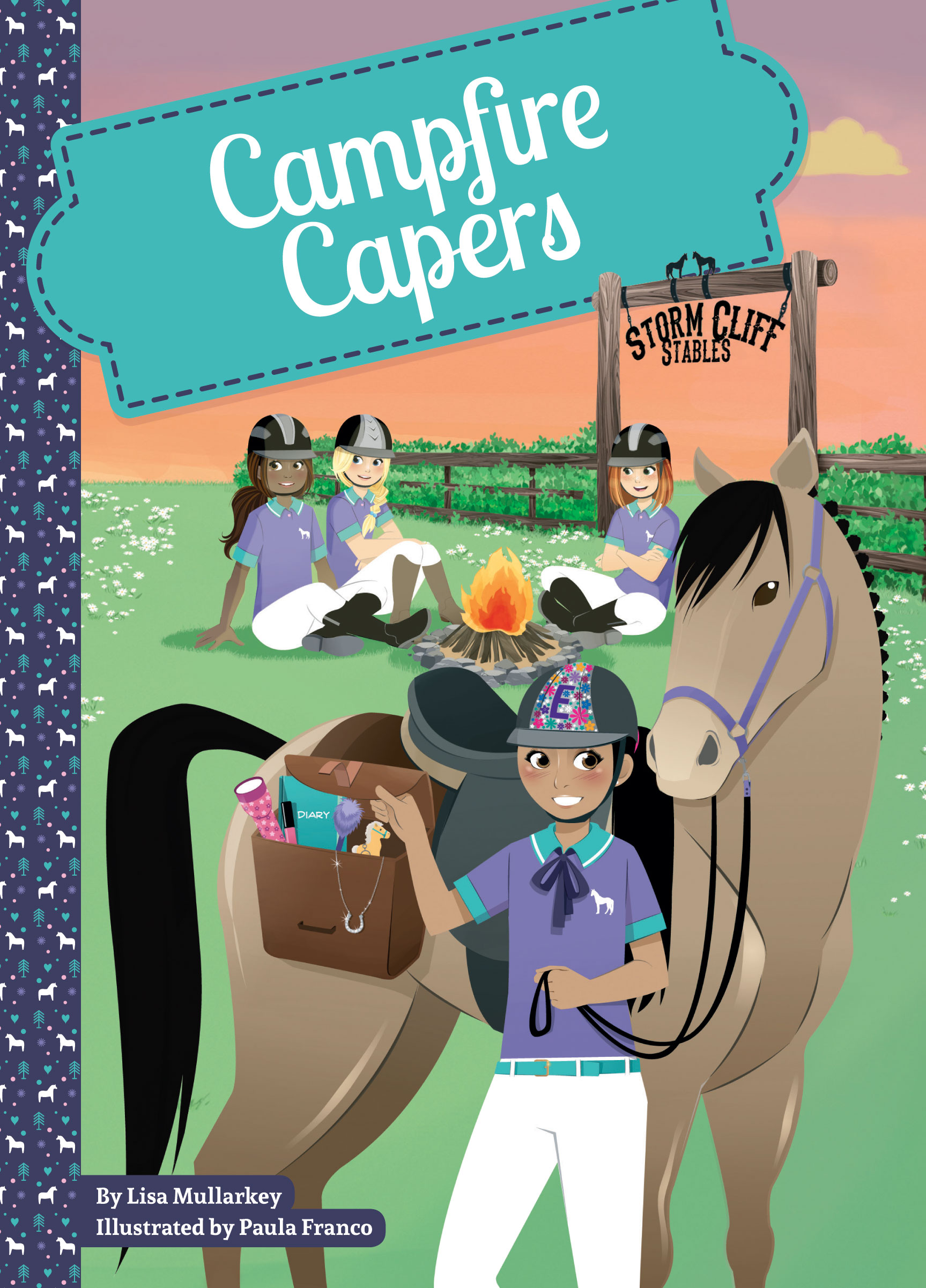 Campfire Capers, Storm Cliff Stables, by Lisa Mullarkey, published by Calico (an imprint of Magic Wagon, a division of ABDO), 2014.
About the books:
Avery, Bree, Esha, and Jaelyn – the Core Four are ready for the perfect summer at Storm Cliff Stables! No campfire is complete without scary stories, and Esha is convinced hers will be the best one ever. Her tale of a thieving ghost spooks everyone, so Esha starts helping the story along by becoming a thief herself. But when Avery's horseshoe necklace goes missing for real, things get out of hand. Will Esha be able to tell the truth? Will her friends ever forgive her?