Gold Medal Glitch | Storm Cliff Stables | ABDO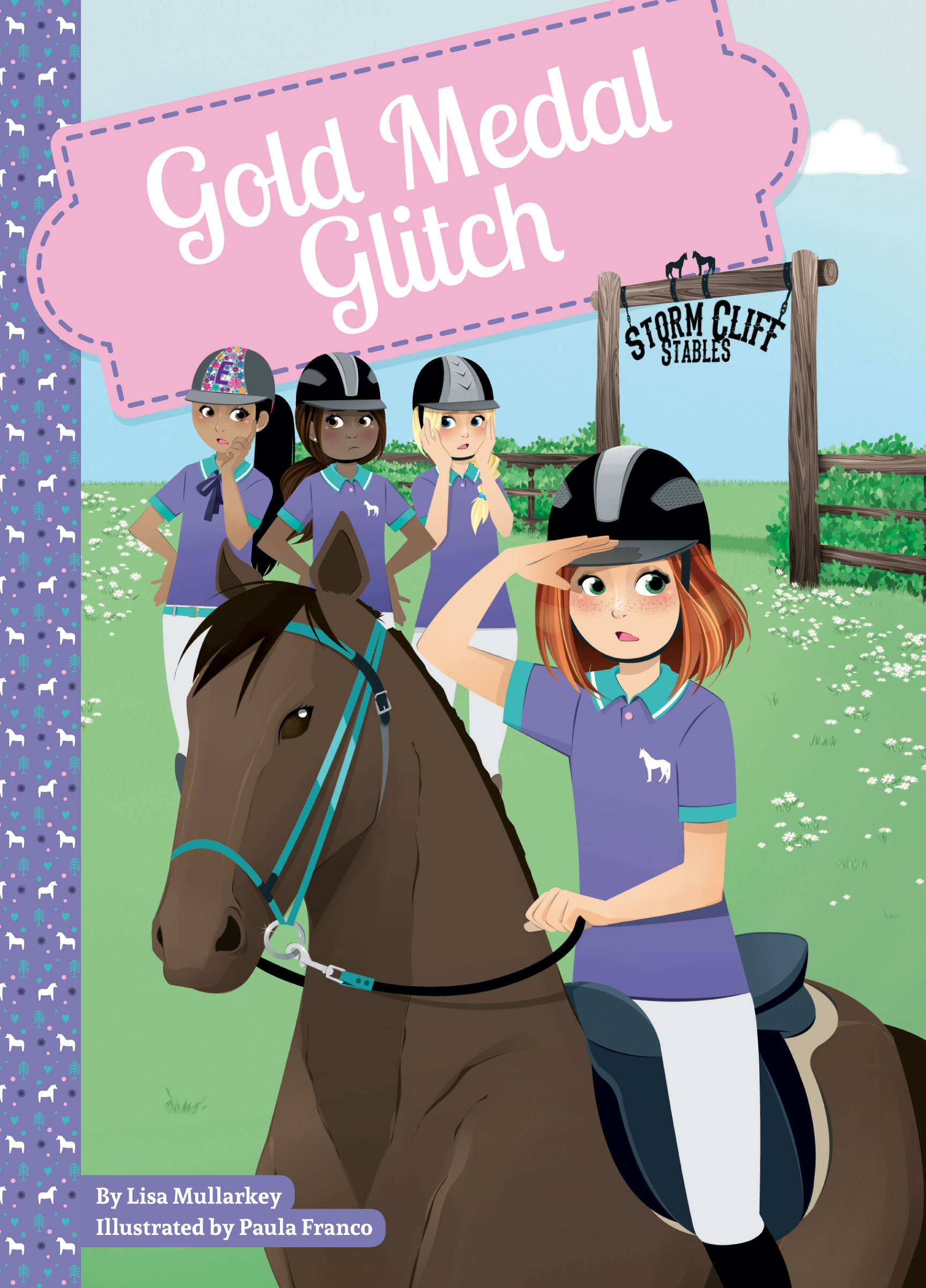 Gold Medal Glitch, Storm Cliff Stables, by Lisa Mullarkey, published by Calico (an imprint of Magic Wagon, a division of ABDO), 2014.
About the book:
Avery, Bree, Esha, and Jaelyn – the Core Four are ready for a perfect summer at Storm Cliff Stables! Avery is especially anxious for this summer's adventures to start, because Olympic gold medalist Anna Wainwright is coming to camp. Riding lessons from a pro! Autographed boots! But when the girls arrive, Anna is nowhere to be found. Everyone says not to worry, but Avery is convinced something has happened to her equestrian hero. Will #1 fan Avery be able to find Anna? And what happens if she does?