Princess Evie | Unicorn Riding Camp | Simon & Schuster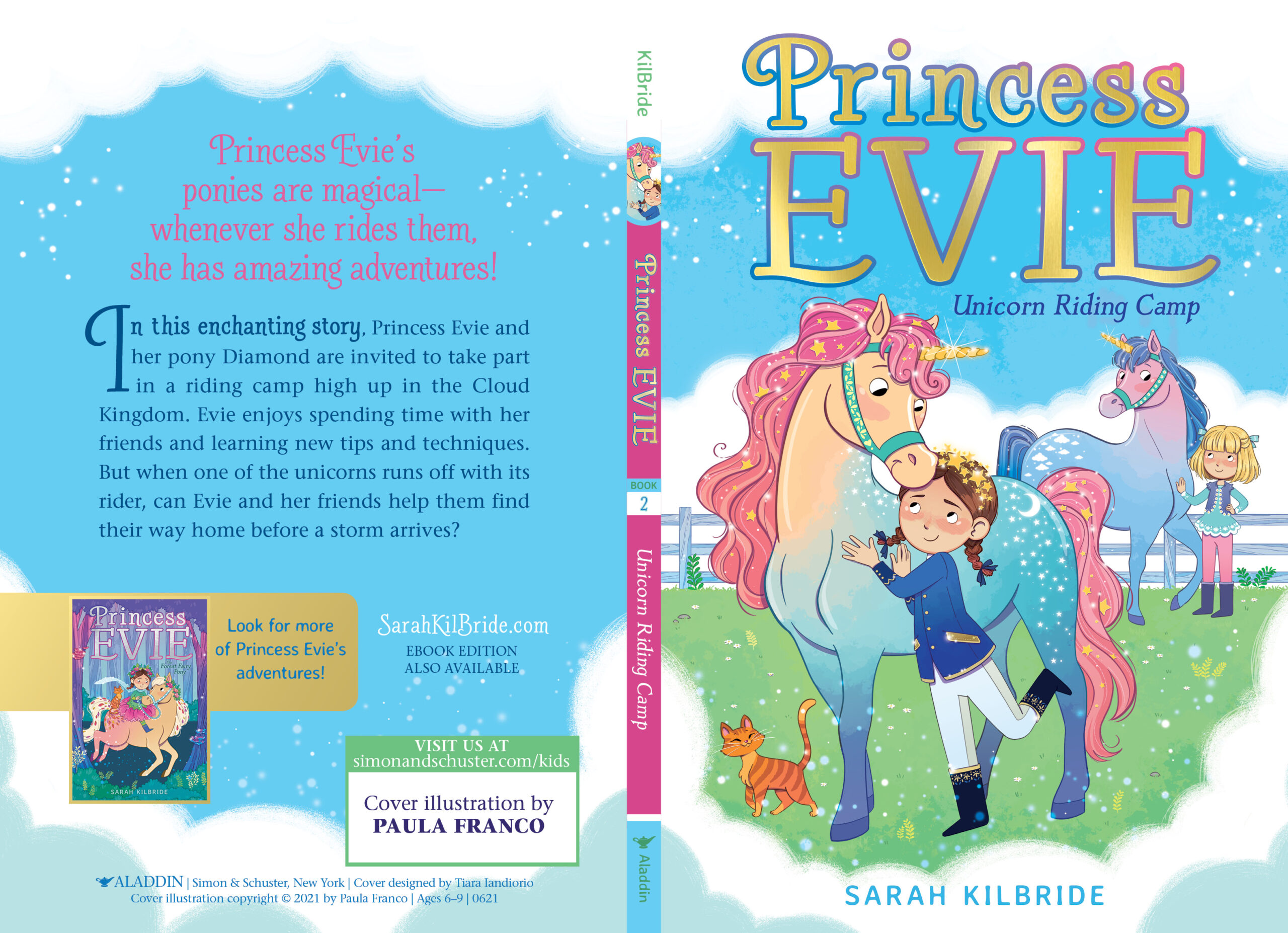 Princess Evie 2:  Unicorn Riding Camp, by Sarah KilBride, published by Simon & Schuster, June 1, 2021.
About the book:
Princess Evie goes to a riding camp in the Cloud Kingdom in this second book in an enchanting new chapter book series about a princess, her stable full of ponies, and the amazing adventures they share.
In this enchanting story Evie and Diamond are invited to take part in a riding camp high up in the Cloud Kingdom. Can Evie and her new friends help a runaway unicorn and its rider find their way home before a storm arrives?