Freckles the Pig | Farmyard Friends | ABDO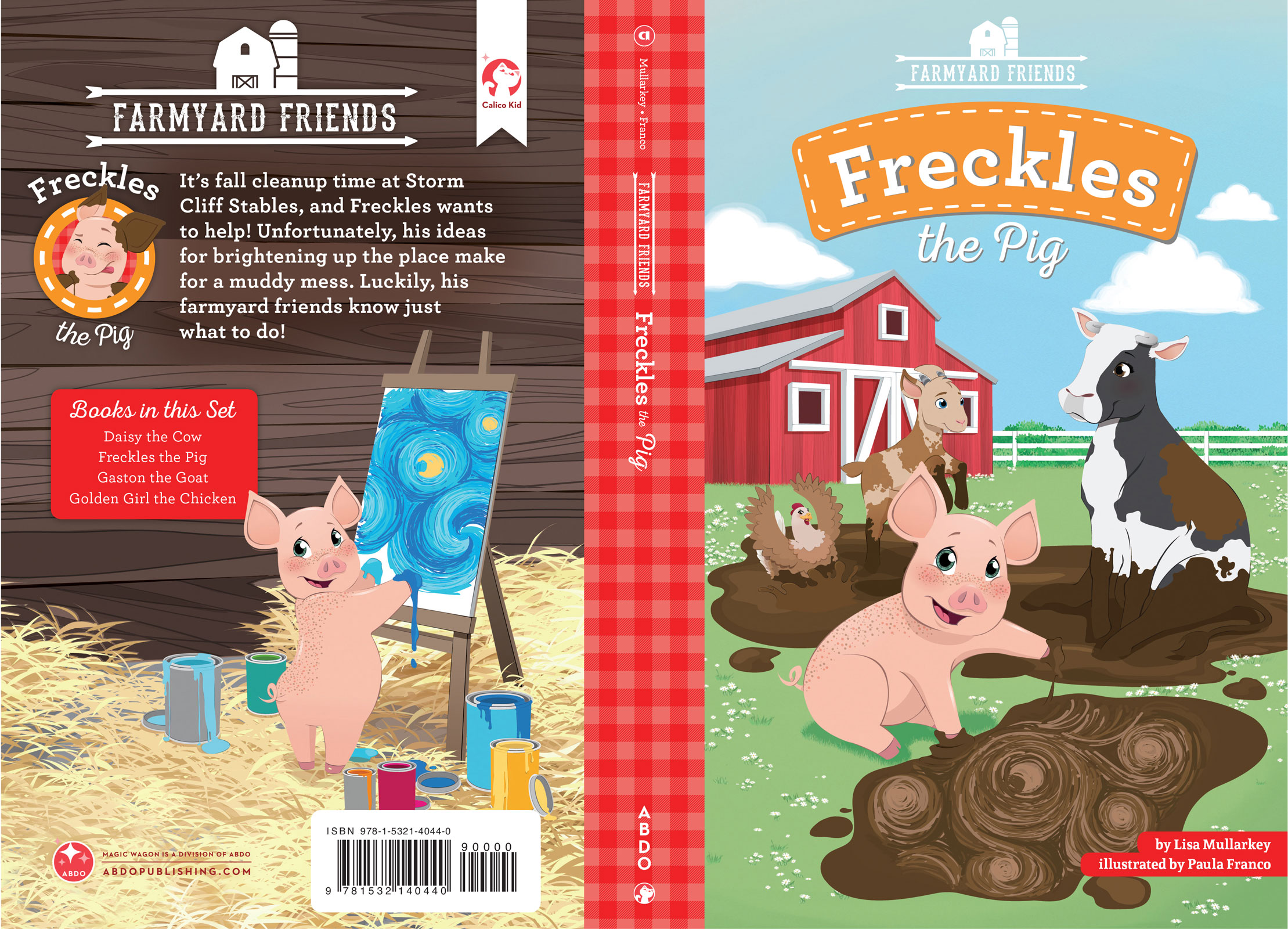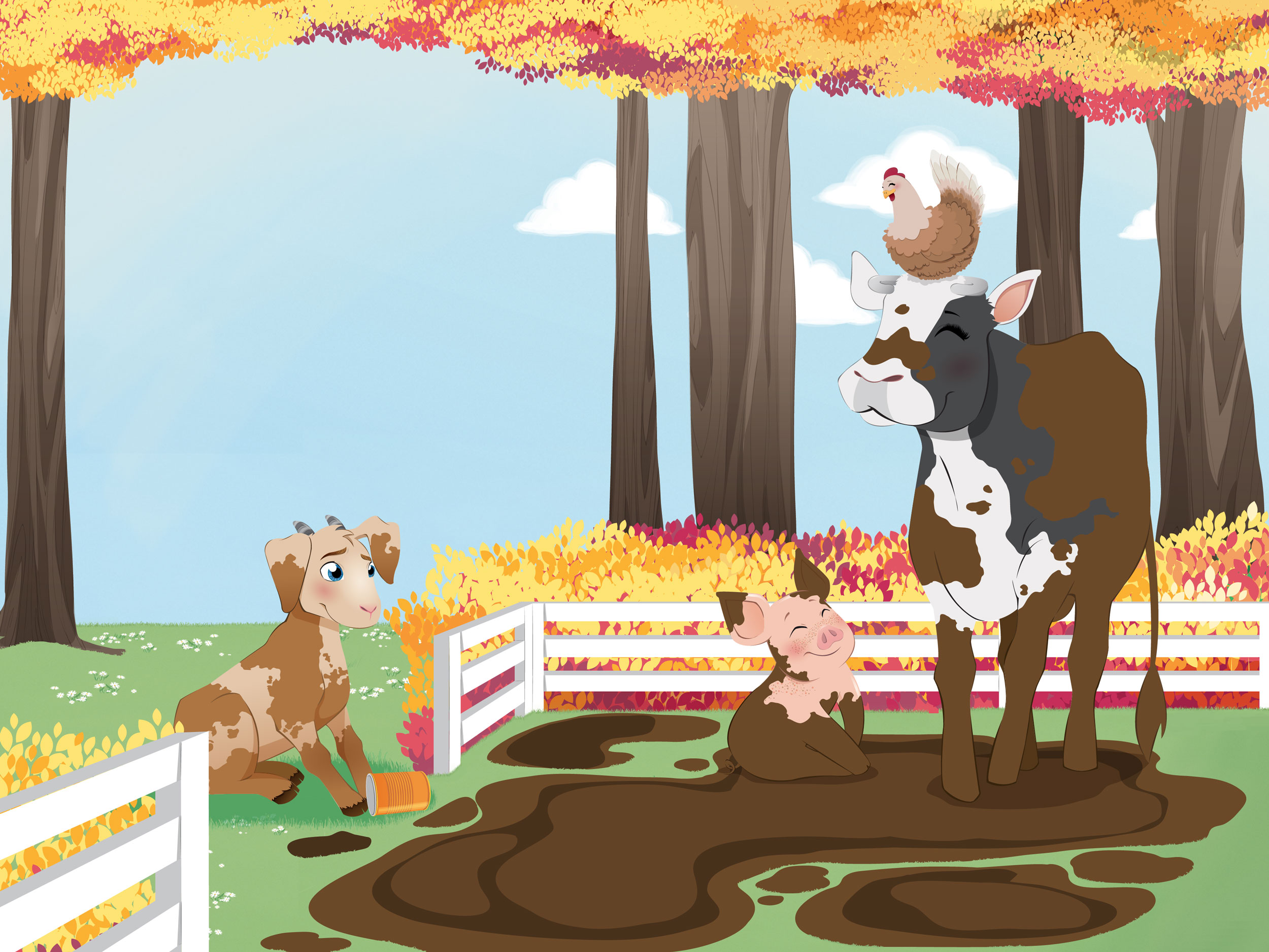 Freckles the pig, Farmyard Friends series, by Lisa Mullarkey, published by Calico (an imprint of Magic Wagon, a division of ABDO), 2017.
About the book:
Farmyard Friends introduces young readers to Storm Cliff Stables and the Pony Girls! Meet Daisy the cow, Gaston the goat, Freckles the pig, and Golden Girl the chicken as they face challenges from storms to sickness. Luckily, these farmyard friends always know just what to do!
It's fall cleanup time at Storm Cliff Stables, and Freckles wants to help! Unfortunately, his ideas for brightening up the place make for a muddy mess instead.