Daisy the Cow | Farmyard Friends | ABDO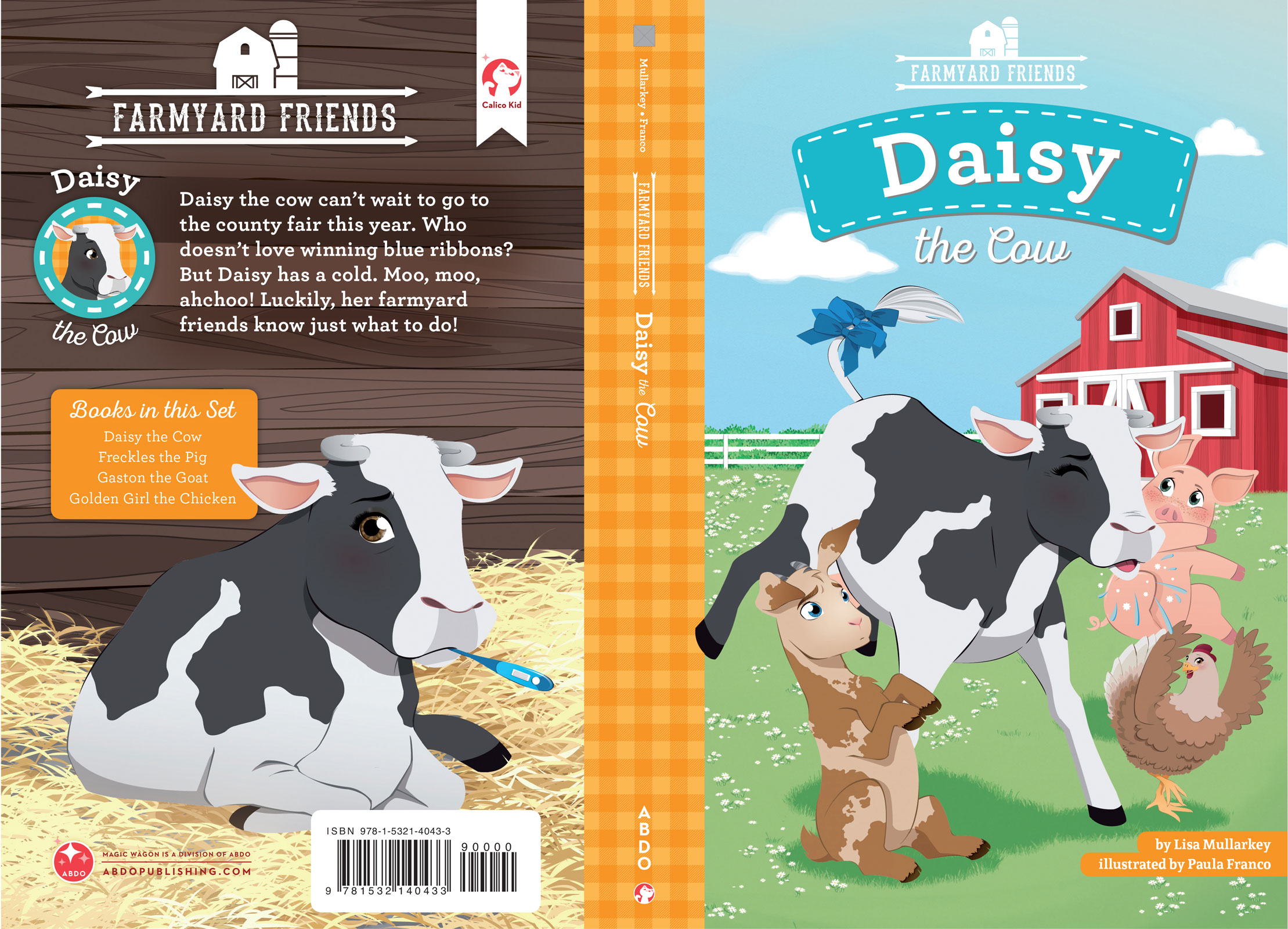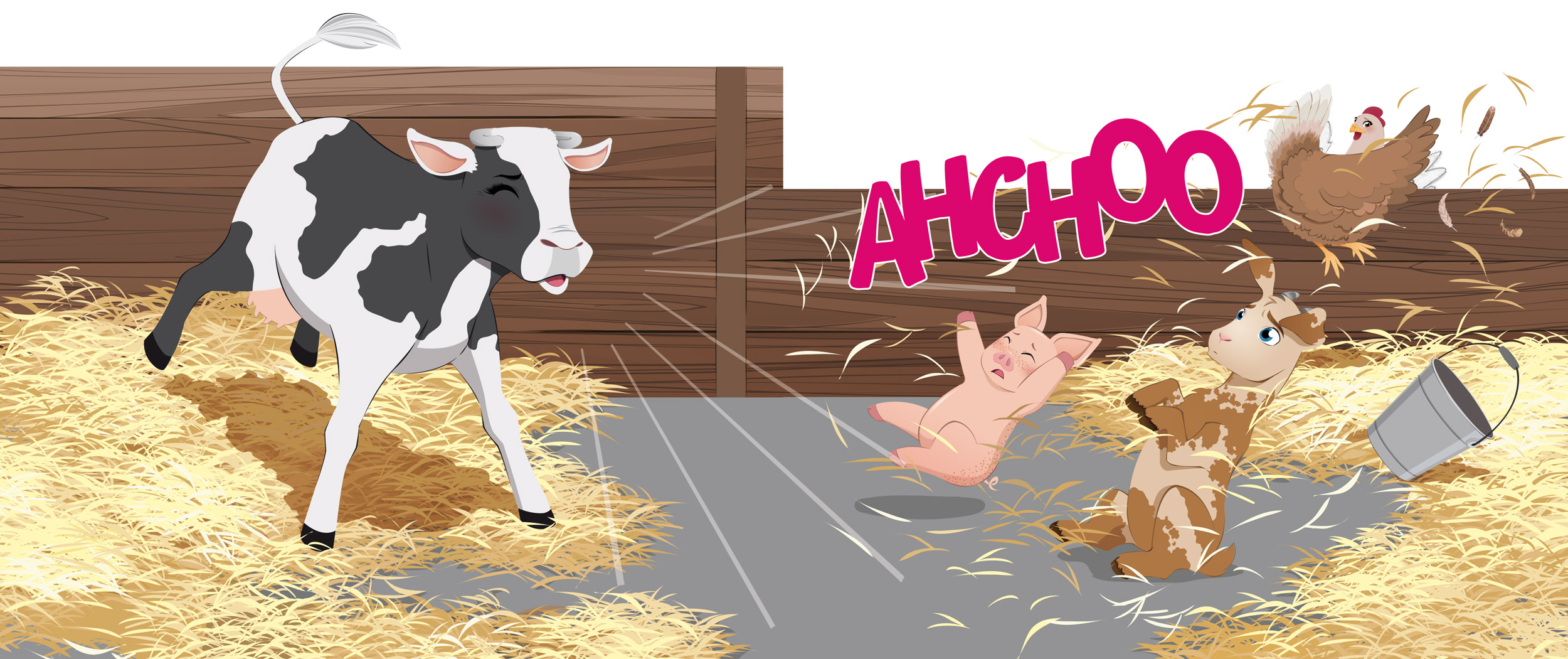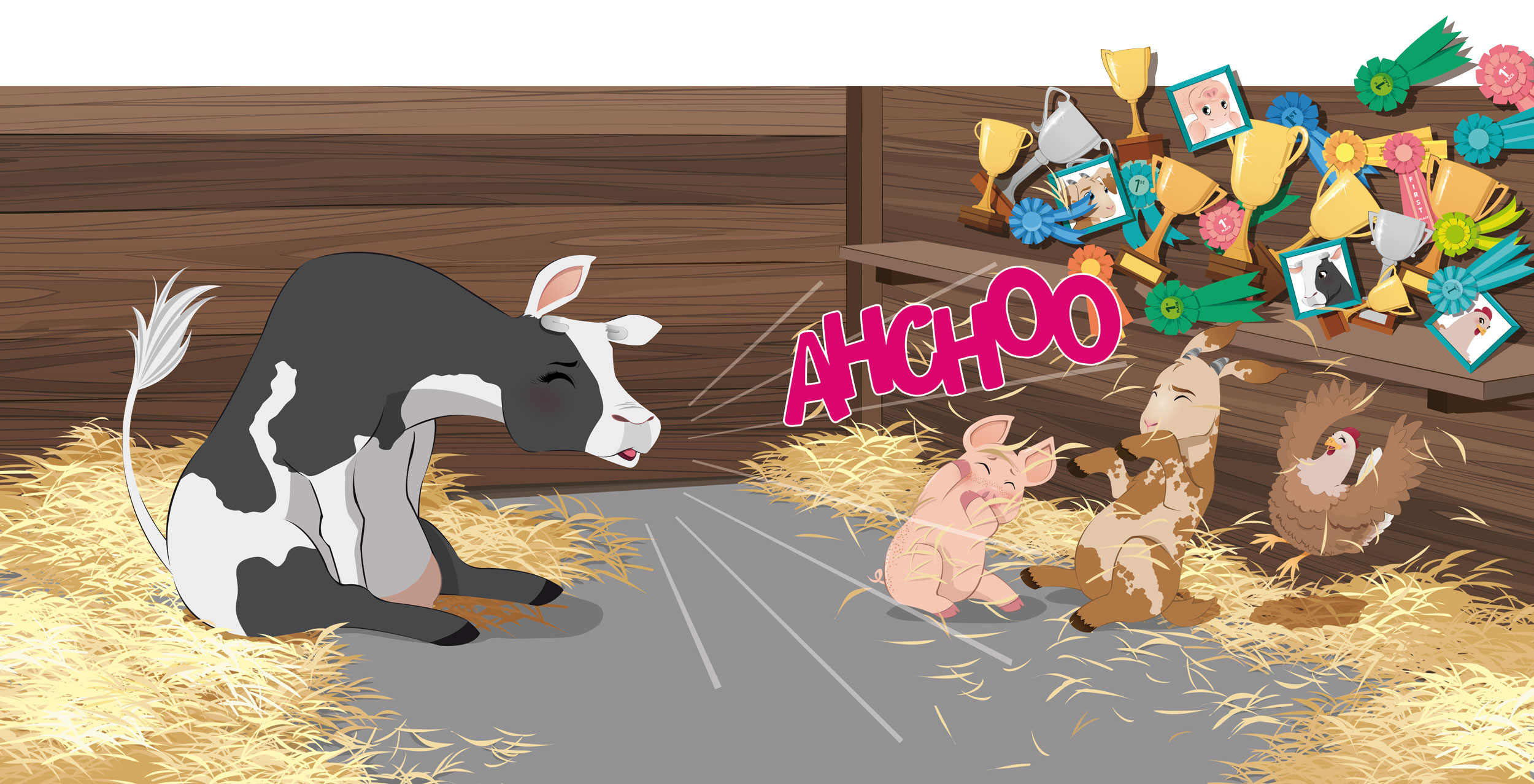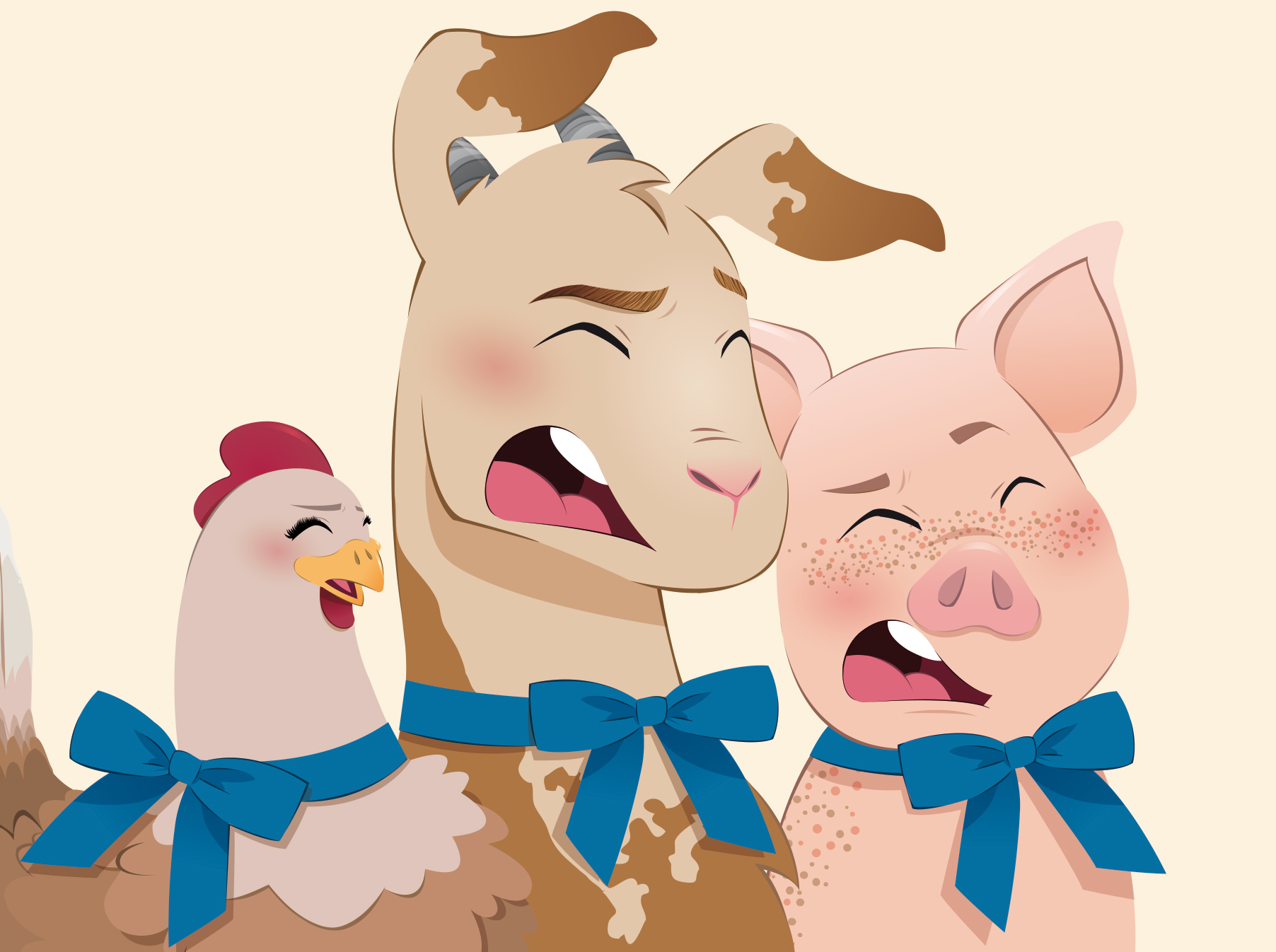 Daisy the cow, Farmyard Friends series, by Lisa Mullarkey, published by Calico (an imprint of Magic Wagon, a division of ABDO), 2017.
About the book:
Farmyard Friends introduces young readers to Storm Cliff Stables and the Pony Girls! Meet Daisy the cow, Gaston the goat, Freckles the pig, and Golden Girl the chicken as they face challenges from storms to sickness. Luckily, these farmyard friends always know just what to do!
Daisy the cow can't wait to go to the county fair this year. Who doesn't love winning blue ribbons? But Daisy has a cold. Moo, moo, ahchoo!