Zoey | Pony Girls | ABDO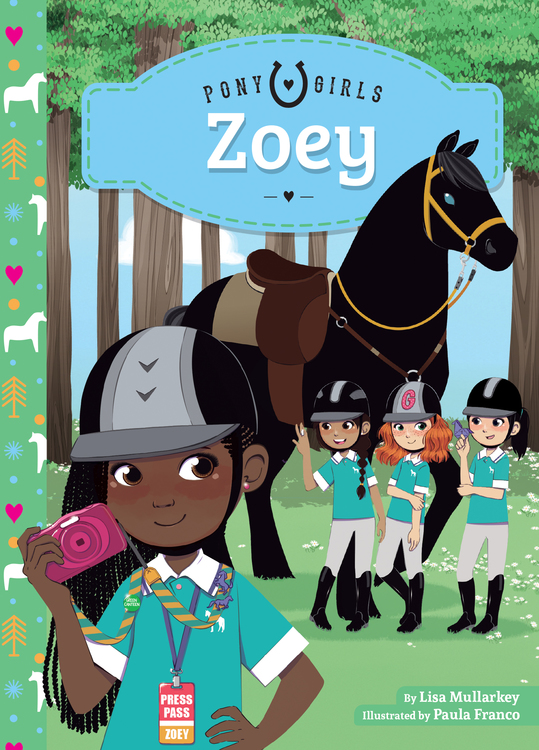 Zoey, Pony Girls series, by Lisa Mullarkey, published by Calico (an imprint of Magic Wagon, a division of ABDO), 2019.
About the book:
It's a new year at horse camp for new Pony Girls! Charlie, Gracie, Paisley, and Zoey narrate their own stories as they navigate anxiety, learn about caring for animals, and take photos for the camp newspaper. Readers new to chapter books will love this look into the world of Storm Cliff Stables, with larger text, fewer words, and younger girls in the same pastoral setting!
Zoey loves riding horses at Storm Cliff Stables, but she's bored with the rest of the camp activities. When she gets a chance to take pictures for the camp newspaper, she finally gets excited. But why is everyone so mad when the paper comes out?