Hopes in Hiding | Storm Cliff Stables | ABDO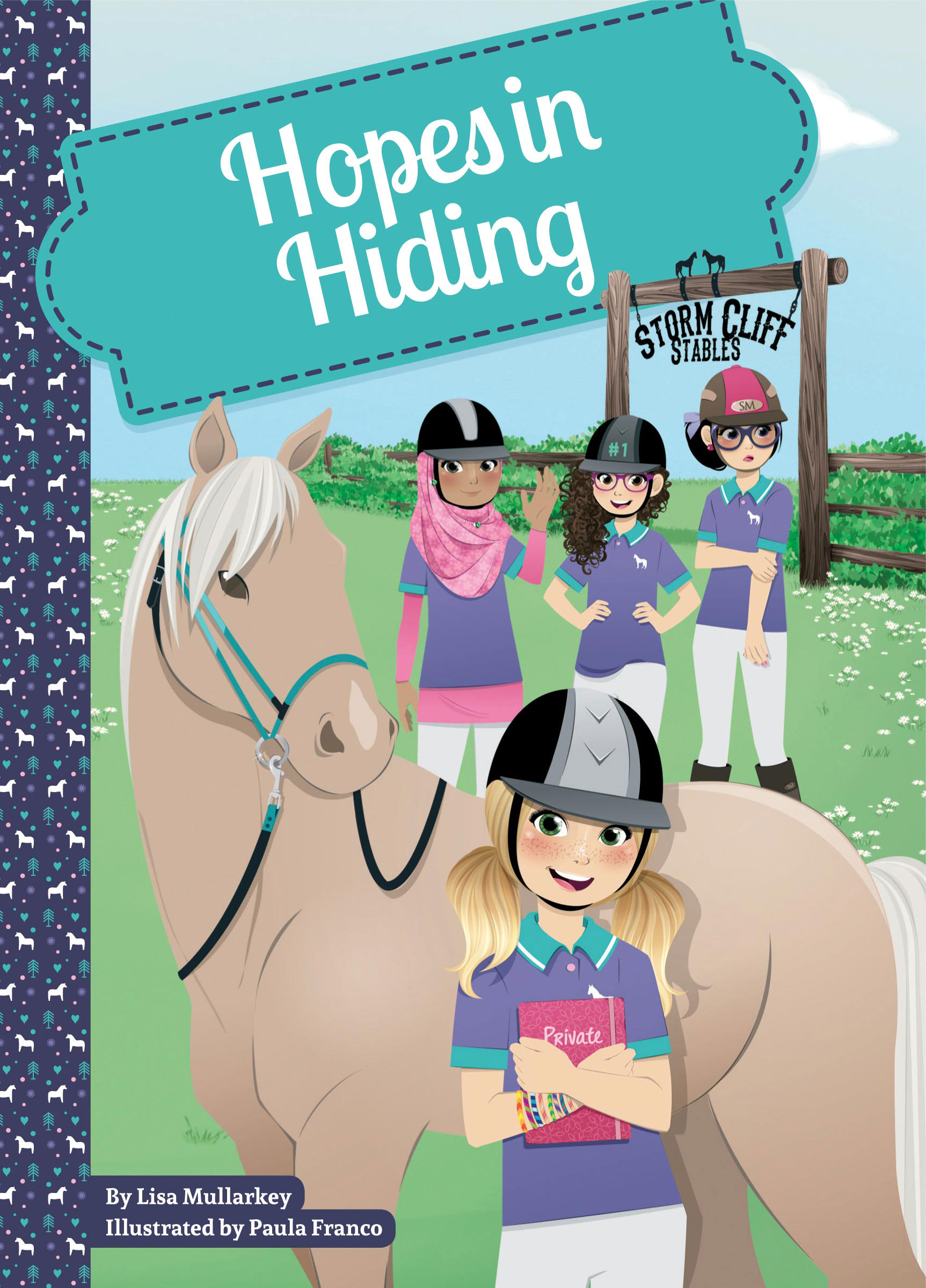 Hopes in Hiding, Storm Cliff Stables, by Lisa Mullarkey, published by Magic Wagon, a division of ABDO, 2016.
About the book:
Welcome back to Storm Cliff Stables! Ainsley, Cassidy, Khadija, and Ryleigh–the Four Horseketeers–can't wait to start their next summer at horse camp. Ryleigh Sommers wants to be Bree's new assistant at Storm Cliff. She's convinced if she can teach new camper Cassidy to ride a horse her chances at getting the job will improve. But can Ryleigh get Cassidy on a horse? And why would someone come to horse camp who can't ride?