Spa Projects | Sleepover Girls Crafts | Capstone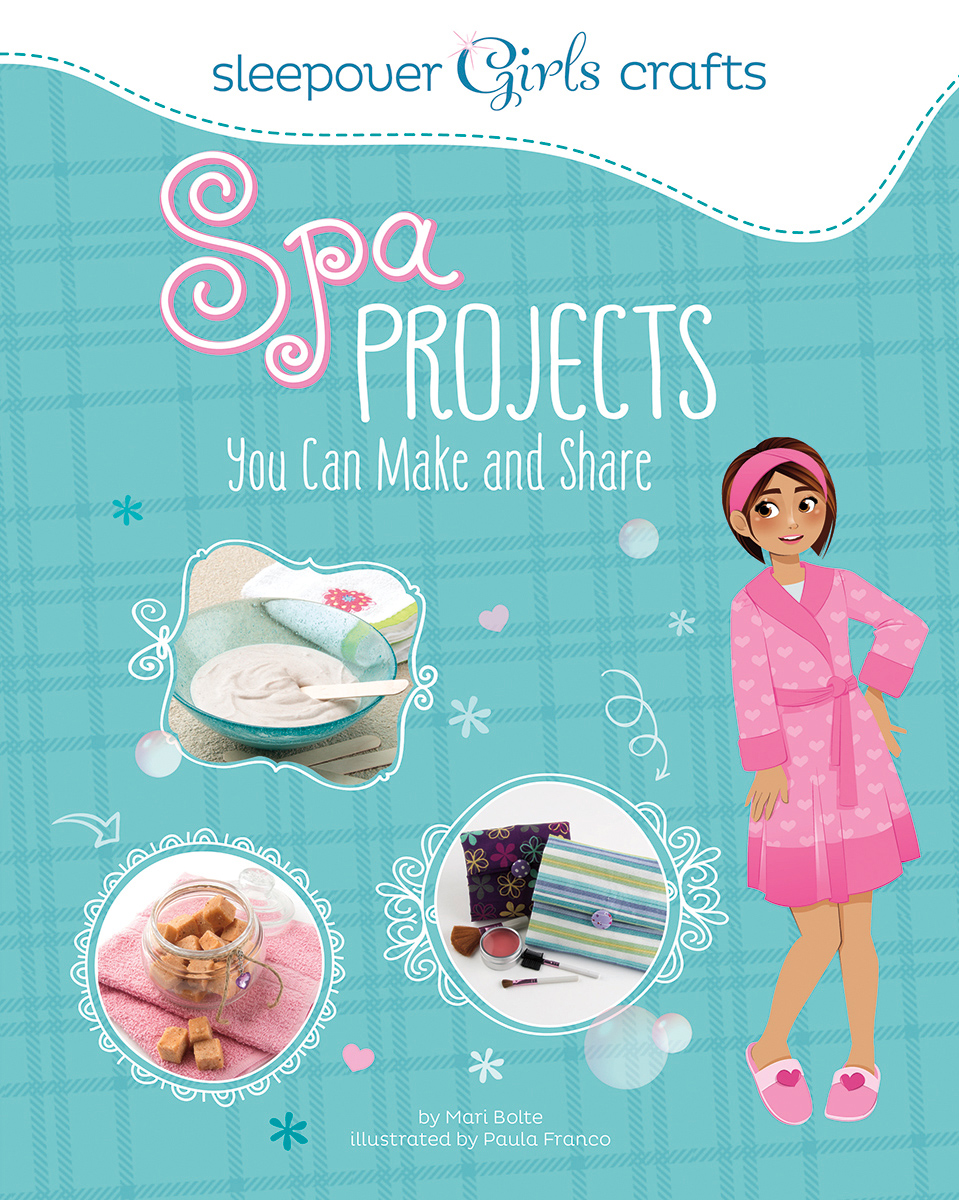 Spa Projects, Sleepover Girls Crafts, by Mari Bolte, published by Capstone, 2015.
About the book:
Sleepover Girl Ashley wants to transform the new girls look. Follow these fun and creative crafts ideas to make spa worthy projects to give yourself a glamorous makeover.  Book includes paper punch-out crafts, invitations, stickers and a fold-out poster.