Patches the Cat | Farmyard Friends 2 | ABDO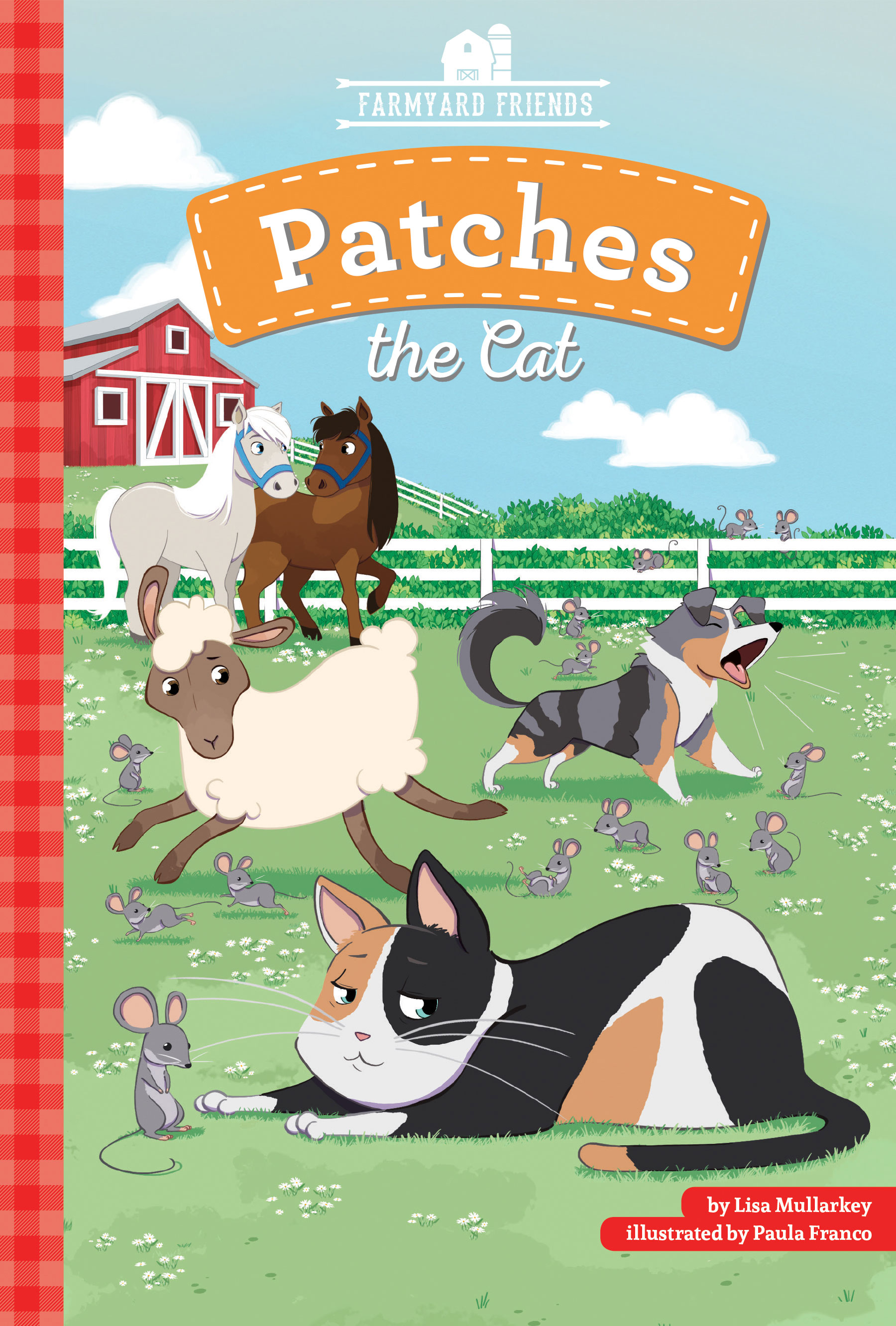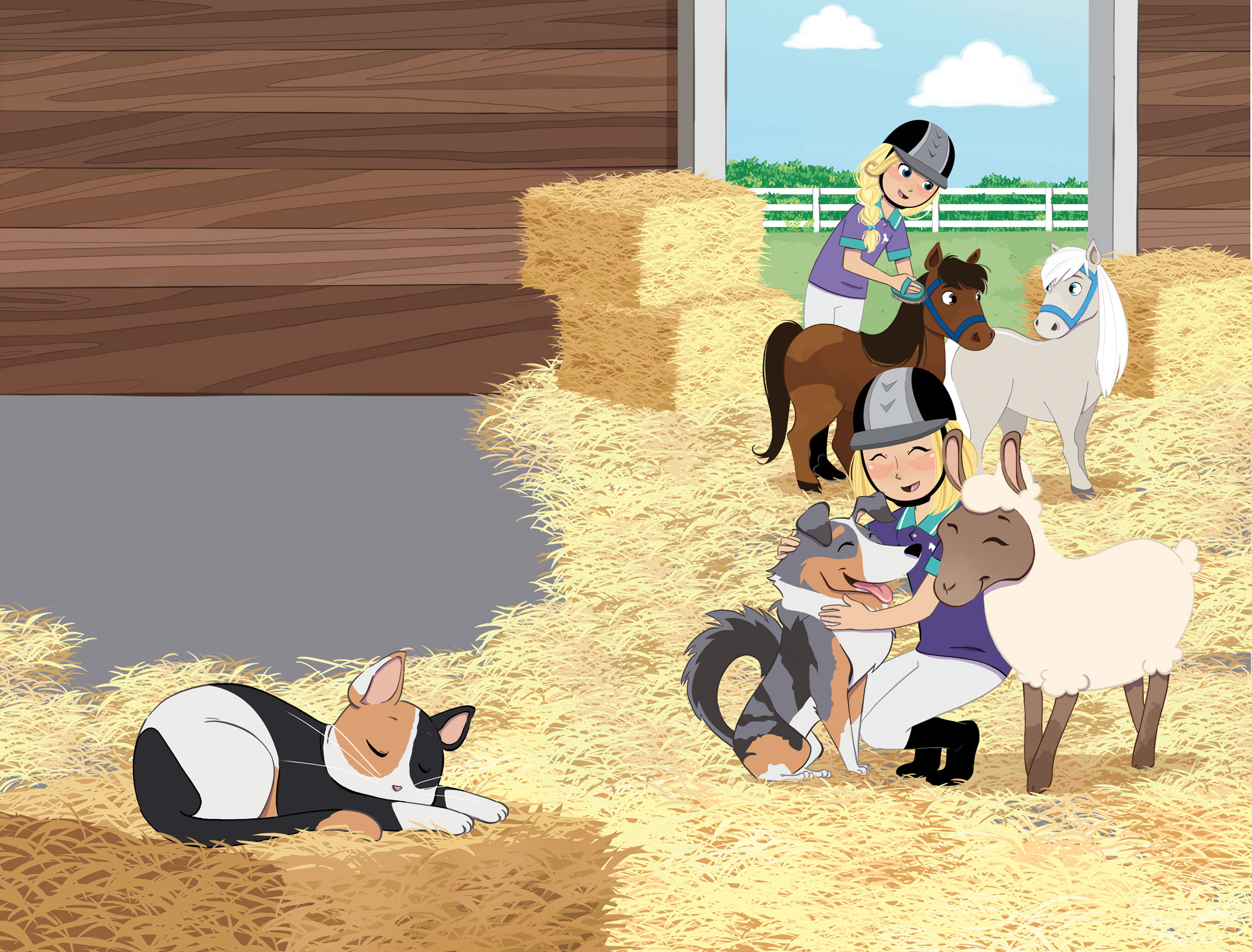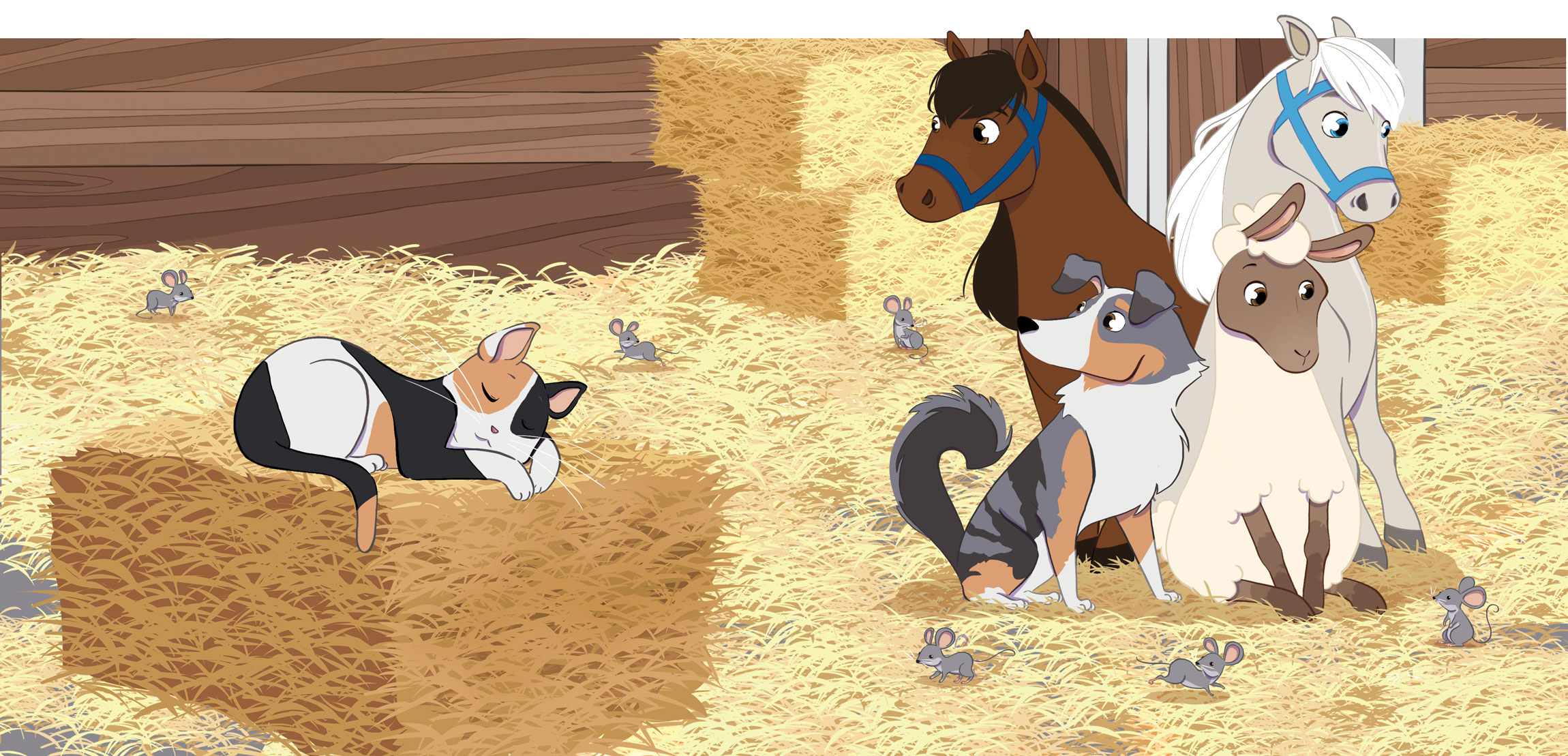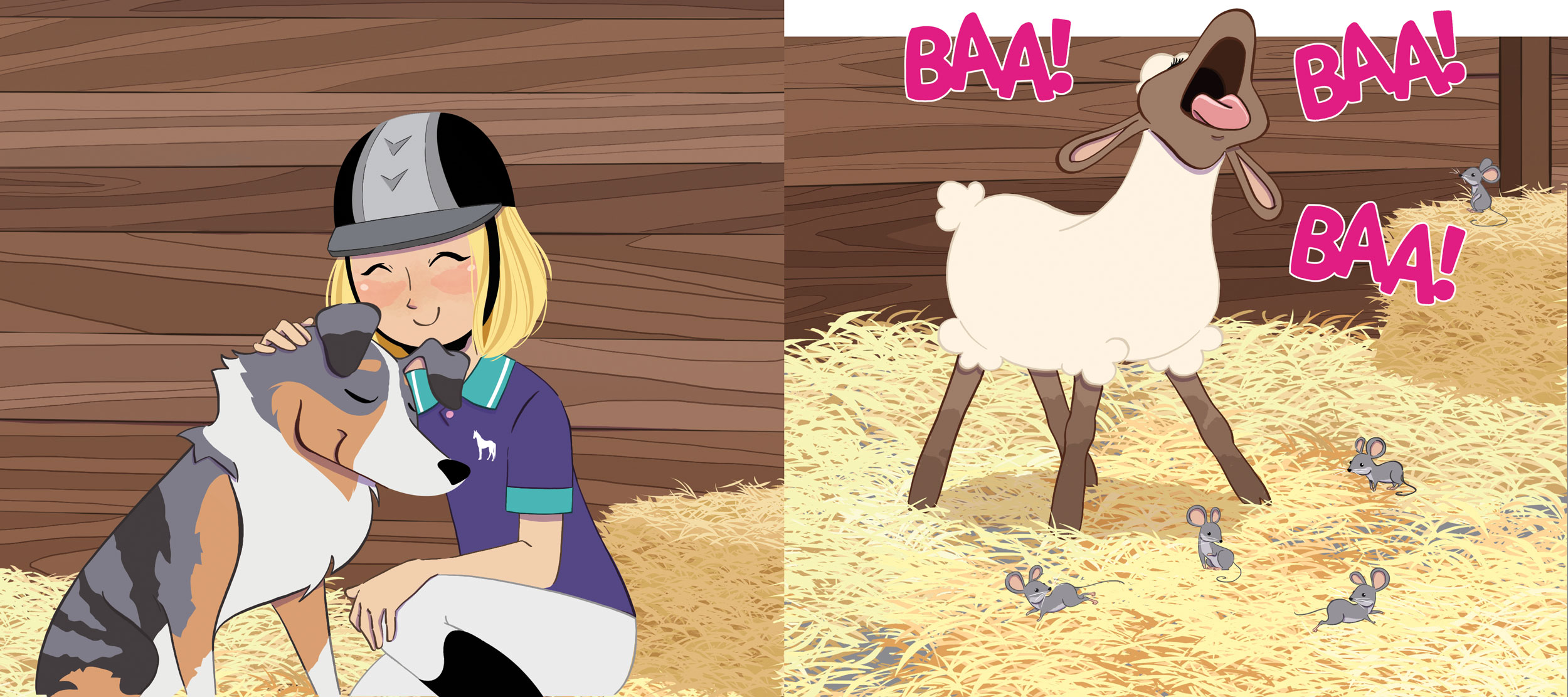 Patches the cat, Farmyard Friends series, by Lisa Mullarkey, published by Calico (an imprint of Magic Wagon, a division of ABDO), 2019.
About the book:
Introduce young readers to the world of Storm Cliff Stables and Pony Girls! Meet Pip and Squeak the miniature horses, Silo the dog, Patches the cat, and Sweet Pea the sheep. They face challenges from friendship to gift giving. Luckily, these farmyard friends always know just what to do!
Patches seems to be sleeping too much on the job. Some of the friends accuse her of being lazy. But when they hear noises coming from Patches's box they learn why she has been so tired!