Amazing Outdoor Art | Sleepover Girls Crafts | Capstone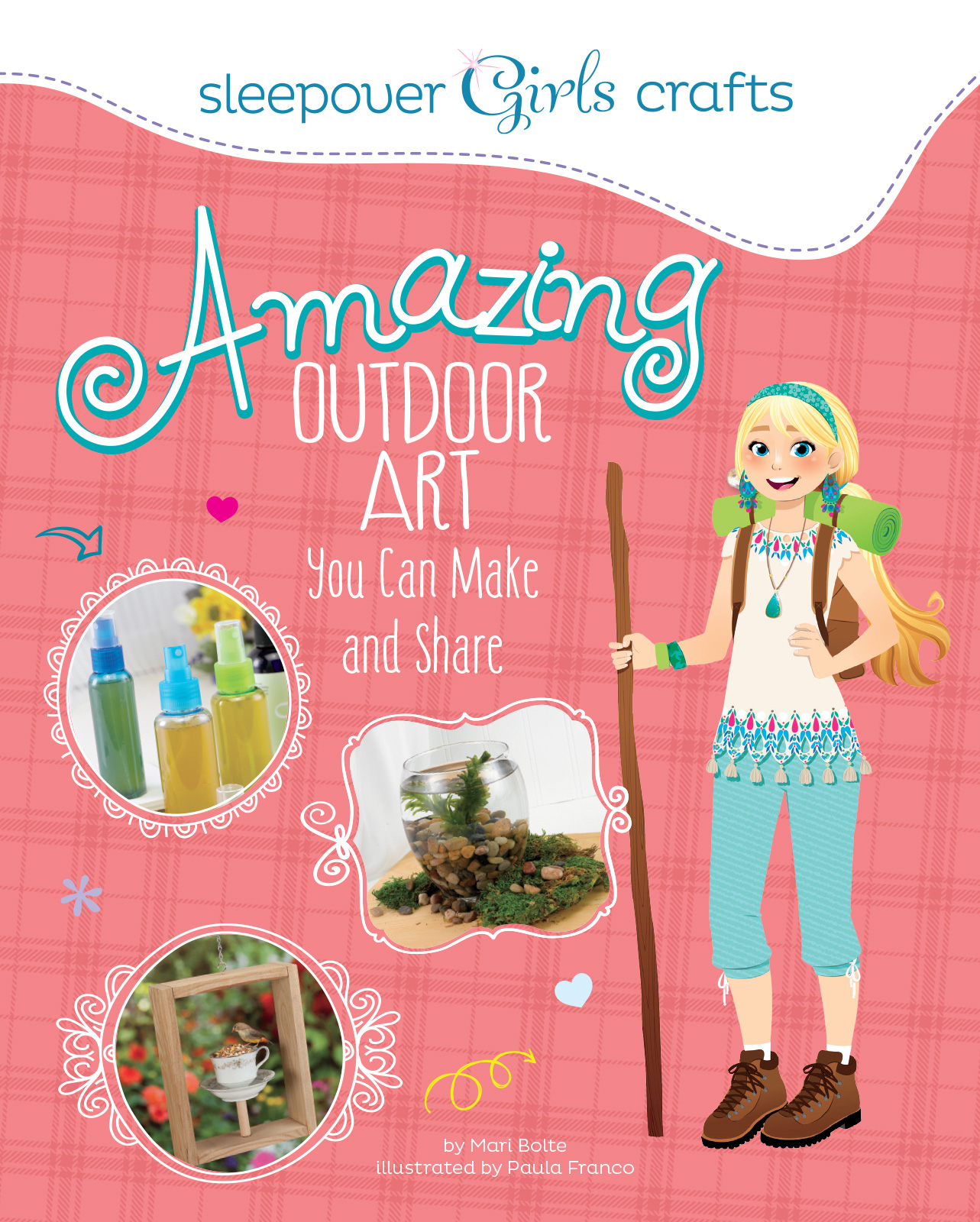 Amazing Outdoor Art, Sleepover Girls Crafts, by Mari Bolte, published by Capstone, 2016.
About the book:
Everyone's invited! Join Willow and the rest of the Sleepover Girls on a spring break adventure. Follow these recipes and party ideas to throw the best vacation-worthy sleepover.