Saving the Team | The Kicks | Simon & Schuster.
From soccer star and gold-medal Olympian Alex Morgan comes a fun and empowering New York Times bestselling middle grade series about believing in yourself and working as a team.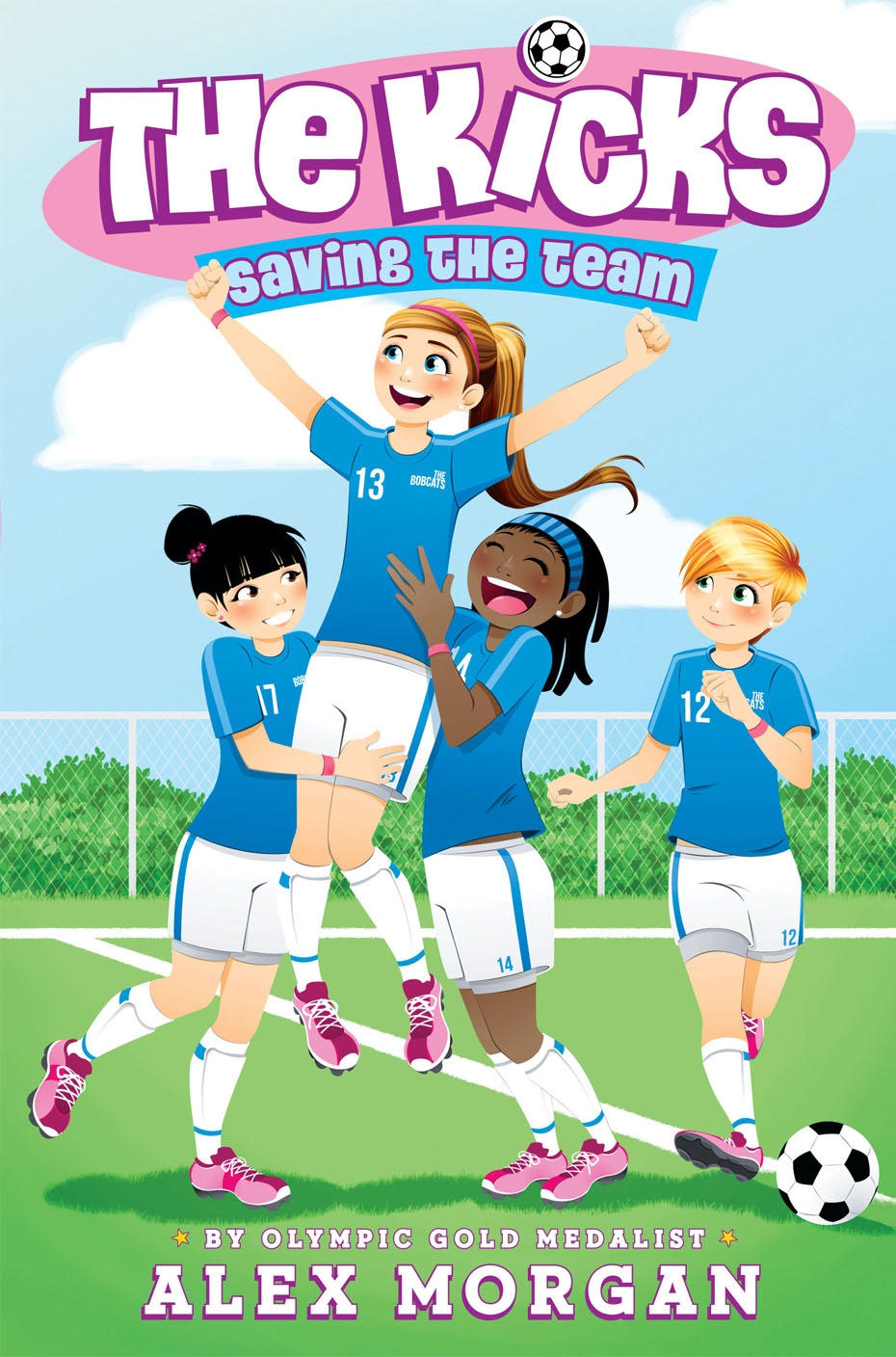 "When Devin moves from Connecticut to California, she leaves her spot as captain of the seventh-grade soccer team and finds herself stuck with the Kentville Kangaroos—a.k.a. the Kicks—a.k.a. an absolute mess. But the players are fun and friendly, and with a little guidance and leadership, Devin and her teammates just might have a shot at success."
Saving the Team.
Written by Alex Morgan.
Cover Art by Paula Franco.
Published by Simon & Schuster Books for Young Readers.
Grades 3 – 7 | March 2014 |